Fly in Luxury, Arrive in Style - Your Private Jet Experience Awaits.
Fly Above the Ordinary: Experience Luxury with Our Private Jet Charters.
Destination Wedding Private Jet Charter
Arrive in Style: Your Private Jet Journey to the Perfect Wedding Destination.
When it comes to making your destination wedding truly extraordinary, imagine arriving in style and luxury with a private jet charter. At Martini Travel, we pride ourselves on being the only destination wedding company that can offer exclusive access to private jets for your special day. By choosing a private jet charter, you not only ensure a seamless and comfortable travel experience but also add an element of opulence and grandeur to your wedding celebrations. Say goodbye to the hassles of commercial flights and long layovers, as you and your loved ones soar through the skies to your dream wedding location. With our expert team handling all the logistics, you can focus on creating beautiful memories with your partner and cherished guests. Experience the pinnacle of luxury and convenience with Martini Travel's destination wedding private jet charters, elevating your celebration to new heights. Contact us now to embark on an unforgettable journey that will leave a lasting impression.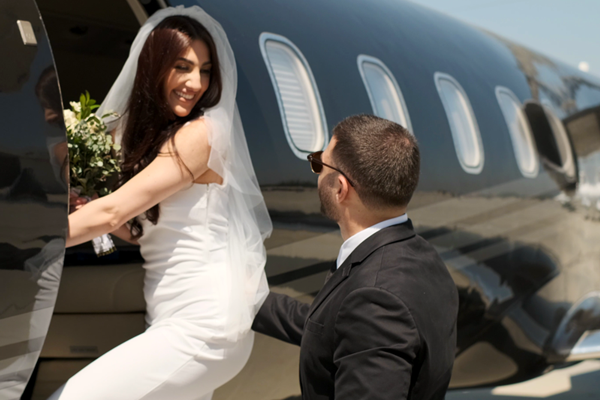 Martini Travel Destination Wedding Private Jet's by Size
Corporate \ Business Private Jet Charter
Time Flies, Efficiency Soars: Elevate Your Business with Private Jet Charters.
Unlock unparalleled efficiency and elevate your business with private jet charters. At Martini Travel, we specialize in providing top-notch business private jet charters tailored to meet the unique needs of corporate travelers. With a private jet at your disposal, you gain control over your travel schedule, ensuring seamless connections and minimizing wasted time. Experience the ultimate in comfort and productivity with spacious cabins equipped with state-of-the-art amenities. Whether it's for executive meetings, client visits, or team-building retreats, our corporate private jet charters offer a secure and confidential environment to conduct business. With flexible flight routes and dedicated service, we prioritize your convenience and privacy. Opting for a private jet charter demonstrates your commitment to efficiency, professionalism, and attention to detail. Streamline your business travel experience with our private jet charters and soar above the competition. Contact us now to discuss your corporate travel needs and unlock the benefits of private aviation for your business.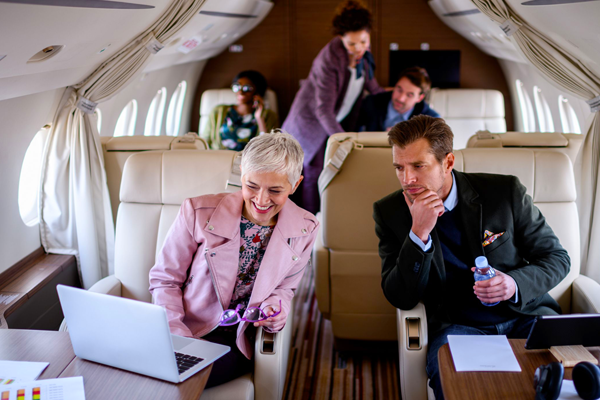 Martini Travel Corporate Private Jet Charters by Size
Personal Private Jet Charter
Your Flight, Your Way: Travel with Personal Private Jet Charters.
Indulge in the ultimate luxury and convenience by chartering a private jet for your personal travel. With Martini Travel, we offer an unparalleled experience that takes your journey to new heights. Enjoy the freedom to set your own schedule and avoid the hassles of commercial flights, long security lines, and crowded airports. Our private jets provide unmatched comfort, privacy, and personalized service, ensuring a truly tailored travel experience. Whether it's a romantic getaway, a family vacation, or a group adventure, chartering a private jet allows you to travel with ease and style. Experience seamless travel with direct flights to your desired destinations, flexible itineraries, and personalized amenities onboard. Elevate your travel experience and create unforgettable memories with our private jet charters. Contact us now to book your next luxurious escape and discover the extraordinary benefits of private aviation for your personal travel.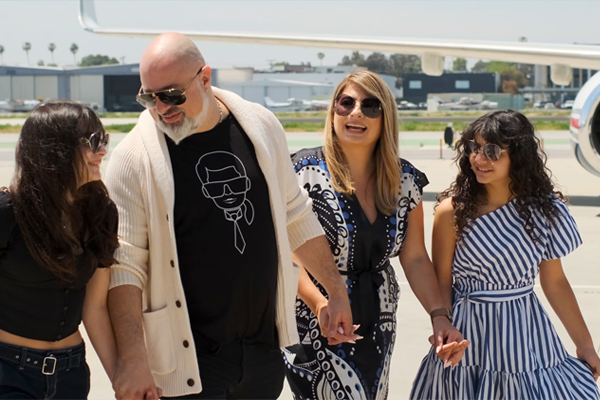 Martini Travel Private Jet Charters by Size